Ballygowan health hub - feasibility study
FEASIBILITY OF A LOCAL GP SURGERY
Ballygowan is a small town (population 4,000) 8 miles outside of Belfast. It has two primary schools, busy shops, quarry, churches, a village hall and active community associations. In 2010, a branch surgery closed leaving Ballygowan without a GP surgery. Ballygowan & District Community Association (BDCA) had made significant strides towards bringing a GP to the area including identifying sites, builders, possible GPs and collecting 1,000 signatures on a petition. However this had not been successful. In 2018, BDCA became aware of a new site (on and surrounding the existing pharmacy) that could be made available to a prospective GP surgery. BDCA then sought a feasibility study to explore this in more detail.
APPROACH & CONCLUSION
McGarry Consulting undertook the feasibility study on behalf of BRG. We met with the group and then set up a meeting with key parties - local politicians, community leaders, council staff, and people familiar with the health sector. We then contacted local GPs, medical associations (e.g. BMA, LMC etc) and those within the Trust to understand the process better for establishing a GP. In doing so we also found out a lot about what was happening on the ground. In addition to extensive research we visited 3 sites that could serve as potential models for Ballygowan. We looked at the health hub concept (e.g. Clough) and the possibility of other health professionals (e.g. dentist, physiotherapist, chiropodist etc) coming to Ballygowan. This lead to us mapping out local health provision open to Ballygowan residents and the transport options associated with them.
In conclusion, Ballygowan is an appealing small town with a village feel. It is relatively healthy and affluent in a NI context with seven GP surgeries within 6 miles (10km) open to residents. There is a significant shortage of GPs, with increasing demands from them. A situation which is only expected to get worse. Consequently GPs are increasingly centralising with surgeries becoming larger. Branch surgeries and small rural surgeries will close or increasingly struggle. In NI terms, Ballygowan is better off than other rural areas and therefore is very unlikely to get departmental support for a new GP surgery. The best case scenario is that an existing GP surgery may want to relocate to a larger site in Ballygowan. In which case, it would probably be a different location to that proposed.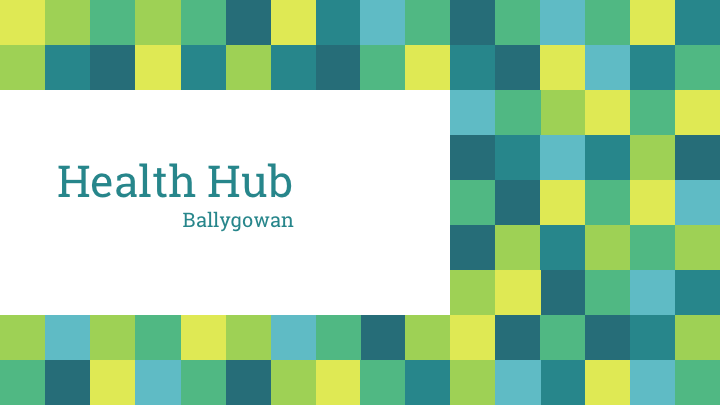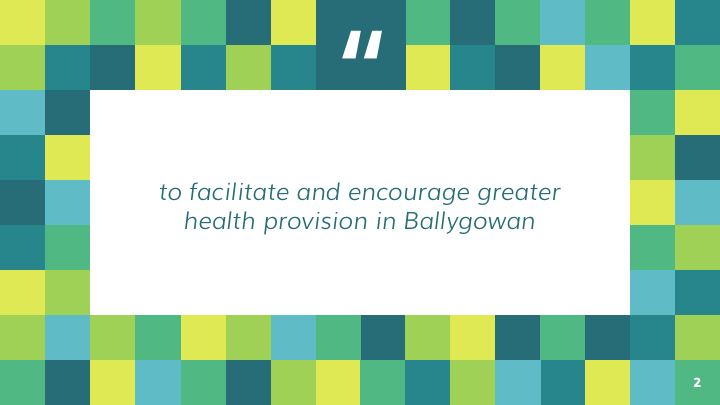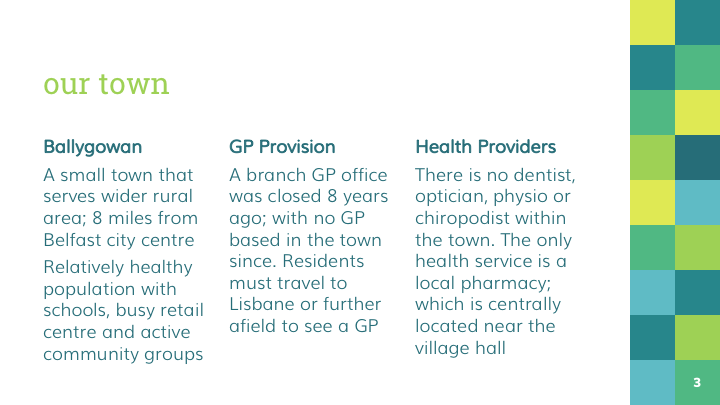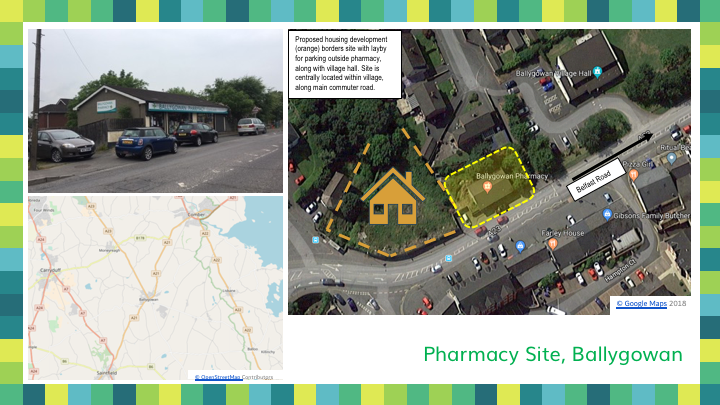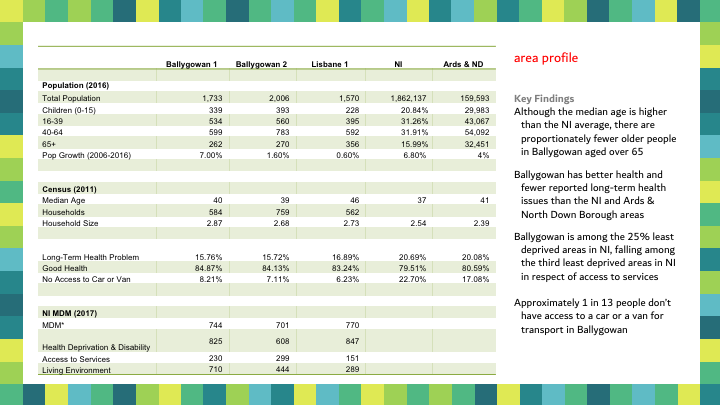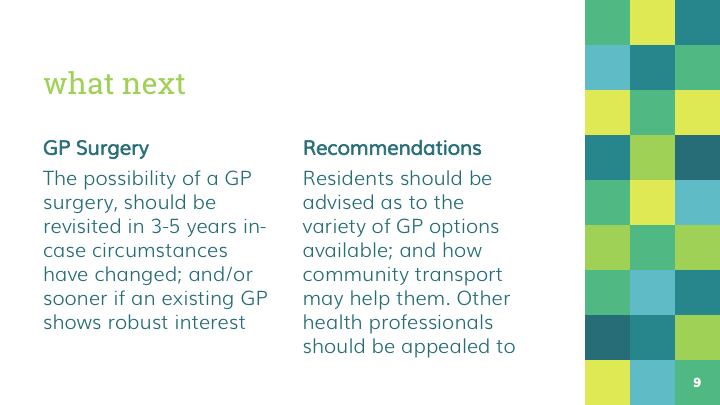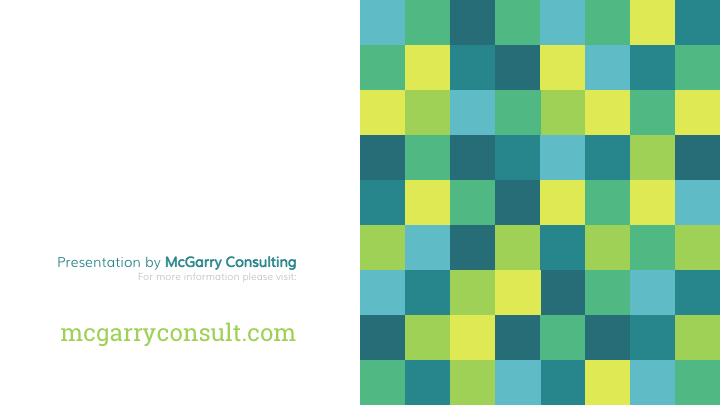 REFLECTION
A feasibility study is about assessing if an idea is feasible, and if so how. We outlined the limited possibility but also had to present the overwhelming evidence that set out the extremely challenging obstacles and trends going against it. At our presentation to a public meeting we were praised for our straight talking and that the findings would allow a long and exhausting quest to end. It is hard to tell people that an idea, although well supported, is not likely to happen. Especially after they have put such extraordinary effort into it.